The crypto market Tuesday lacked volatility for the leading cryptocurrencies Bitcoin (BTC) and Ether (ETH) which continued to hold price action above $20,000 and $1,500 support levels, respectively.
The crypto market's bullish momentum established last week has faded due to the lack of trading volume and declining investors' interest.
Interestingly, the trading volume of BTC jumped 42.01%, while that of ETH dropped 25.56%. The price of BTC dipped 0.17%, while ETH went up 0.27%.
BTC and ETH tokens were priced at $20,491 and $1,587, respectively, as of 12.08 a.m. ET, according to data from CoinMarketCap.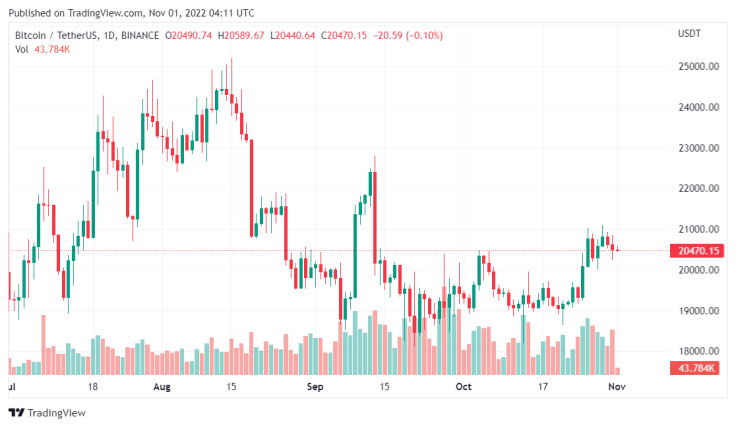 The crypto fear and greed index indicated the market was in "fear" as its value dropped to 30.
BTC has jumped 5.88% in the last seven days, while ETH's price has been up 17.79%.
Other top 10 crypto coins showed mixed movement, with Binance Coin (BNB) up 5.90% to $329.70, Solana (SOL) down 0.75% to $32.65, Cardano (ADA) up 0.73% to $0.4064, Dogecoin (DOGE) up 3.18% to $0.1266; and Ripple (XRP) up 0.82% to $0.4601.
Additionally, as per the prediction from Bitnation, the DOGE token is expected to reach a maximum price of $0.229116 by the year-end, while the XRP token will likely trade around $0.828008 at the same time.
The top gainers included Chain (XCN), which rose 27.48% to $0.06284; FTX Token (FTT), which was up 2.63% to $26.22; OKB (OKB), which was up 3.49% to $16.69; and Trust Wallet Token (TWT), which was up 3.81% to $1.24.
The top losers in the crypto market were Chiliz (CHZ), which was down 4.86% to $0.2213; Toncoin (TON), which slipped 7.68% to $1.51; Klaytn (KLAY), which was down 4.56% to $0.2647; and Waves (WAVES), which dropped 3% to $3.41.
Other popular tokens that were bearish included Polygon (MATIC), which was down 0.50% to $0.9036; and Polkadot (DOT) which dropped 1.75% to $6.62. On the other hand, Avalanche (AVAX) was up 1.81% to $19.07.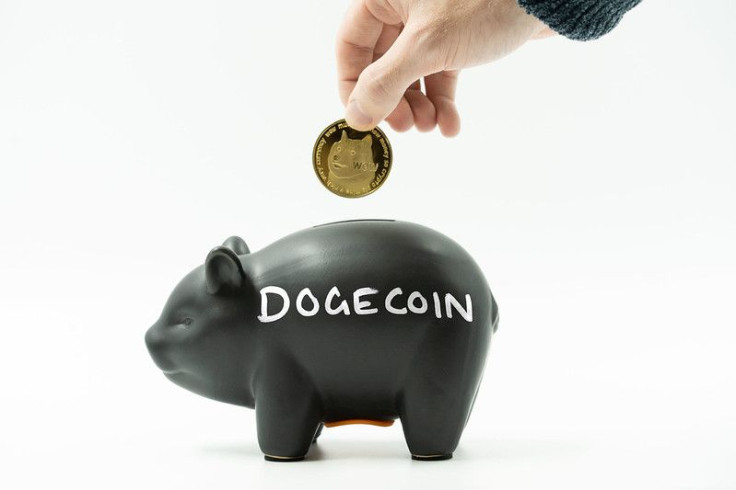 Source link