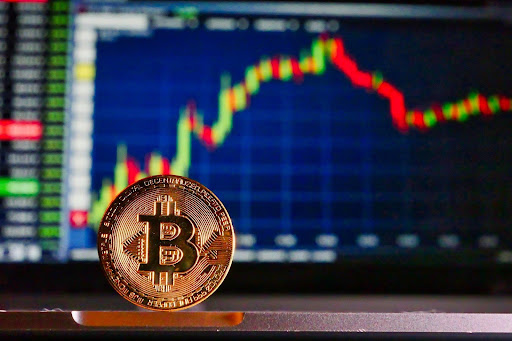 Blockchains store massive amounts of data. In fact, secure data storage is one of the key components of blockchain technology. Hence, it can be difficult for some to keep up with the continuous updates in the ecosystem. This is when blockchain explorers may come in handy.
Often referred to as a search engine for a blockchain ecosystem, they provide the latest accurate information related to the entire ecosystem of a specific platform. In this article, the GetBlock team will take a look at the world of blockchain explorers and their incentives as well as how users can benefit from GetBlock blockchain explorer.
What is a blockchain explorer?
A blockchain explorer is a software used to view blockchain's technical metrics, including but not limited to transaction status, block height and speed, hash rates, memory pools, and wallet balances. Blockchain explorers have different functionality – most of them provide advanced data and statistics on specific chains and allow developers to instantly access detailed information in one convenient spot, while also having a simplistic and intuitive design.
To put it simply, a blockchain explorer is an easy-to-use online tool designed for scanning through blockchain data. If you are dealing with blockchain systems, this is a fundamental instrument to use. For instance, you can look up information related to incoming and outgoing transactions for a specific address, or the total amount of transferred funds, and so on.
Why do we need a blockchain explorer?
Blockchain explorers can be deployed as a way to get a better understanding of a blockchain ecosystem. Essentially, any Web3 project can benefit from using an explorer due to a number of reasons. Let's take a look at several key points why these online tools might come in handy:
Reason 1: Transparency
With transparency being a major element of blockchain technology, explorers are an amazing tool to provide accountability for the chain. Through blockchain explorers, all data is public and visible to everyone. Not to mention, it is easily accessible and secure. In addition, users can see when certain issues occurred and how they were handled.
Reason 2: Legitimacy
Blockchain explorers can be used to verify the legitimacy of transactions and wallet addresses on the network. Moreover, the explorer can help users understand how this or that blockchain operates and the way it handles data stored within its system.
Reason 3: Operability
Blockchain explorers can assist users in determining how parties operate with each other in processing transactions. Moreover, you can track down the progress of a specific project, its activity and interactions with other platforms.
Introducing GetBlock blockchain explorer
GetBlock, a pioneering blockchain node provider, has launched its own application-like blockchain explorer – a multichain service that allows users to view accurate real-time technical metrics related to a specific blockchain. These include block history, block height, hash rate, wallet balance, transaction status, and validator sets — all of this is done and delivered to each user in a couple of clicks. Furthermore, GetBlock blockchain explorer provides public API references for developers on NEAR Protocol.
The data is displayed via an easy-to-use dashboard. Not only is it simple to navigate thanks to its user-friendly layout but it is also capable of visualizing various charts and graphs related to a specific distributed ledger. Additionally, GetBlock explorer is completely free to access.
At the time of writing, GetBlock has already released functional blockchain explorers for NEAR Protocol, Harmony, and Flow — designed and created in collaboration with these platforms. More networks are to be added in the future.
Final thoughts
With the emergence of blockchain and its mass adoption by various businesses around the world, we have come to a point where we need more practical tools to make navigating through heaps of data less overwhelming. Besides showcasing basic information related to addresses and transactions, blockchain explorers can track and provide details on a particular block. Thus, these instruments can be used by both crypto enthusiasts and dApp developers. Overall, blockchain explorers are a great way of accessing valuable information and insights for different kinds of users.
Source link