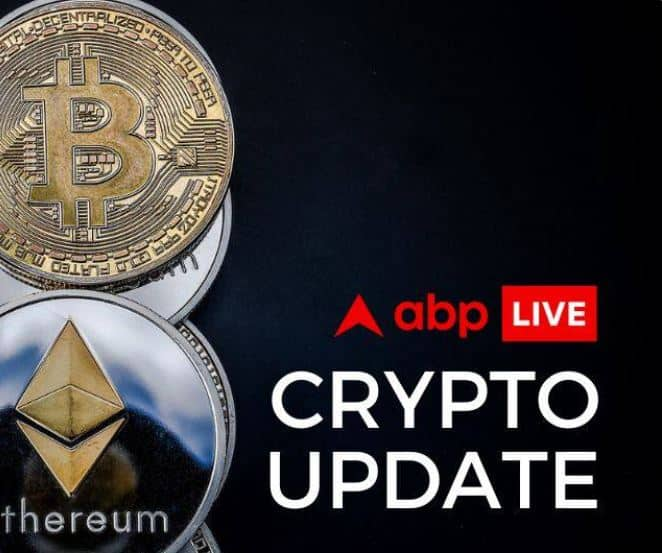 Cryptocurrency Rates: There has been a big drop in the price of bitcoin, the world's largest virtual cryptocurrency. The globally popular digital token was trading at $16,647. The global cryptocurrency market cap was trading below $1 trillion, which fell to $839 billion during the last 24 hours. Although the crypto market was stable a day before this.
bitcoin and ethereum price
The reason for the big fall in the cryptocurrency market is the fall in bitcoin and ethereum coin. Bitcoin was trading at $16,647. At the same time, the Ethereum coin fell 2 percent on Wednesday and is now trading at $ 1,197. While the price of Dogecoin fell 4 percent to $ 0.07 today and Shiba Inu fell 2 percent to $ 0.000008.
cryptocurrency prices in india
bitcoin
There has been a big drop in the price of bitcoin. With a decline of 1.03 per cent, it was trading at Rs 1,381,909.32.
ethereum price
Talking about Ethereum, a big decline has been seen in this currency. It was trading at Rs 100,085.85, down 1.18 per cent in 24 hours.
BNB price
Today the price of BNB was trading at Rs 20,342.83. An increase of 0.94 percent has been observed in this price.
tether price
The price of this coin is trading at Rs 82.77, with a slight increase of 0.03 percent in 24 hours. The price of USD Coin was also at Rs 82.78 today, in which there has been a change of 0.04 percent.
read this also
Stock Market Opening: Market starts on decline, Sensex falls 115 points to open at 60,811, Nifty above 18,000
Source link